Compact Stackable Shaking Incubator
Small in size, big in capacity!
As a new member of the premium stackable shaking incubator range, the ZWYR-293 features compact design with smaller footprints, and maximized comfort, reliability and versatility for safe handling and incubation of any cultures or products. It's ideal for any shaking application requiring controlled temperature for microbiology, cell biology, cell culture, tissue culture, biochemistry, environmental engineering, soil testing field temperature range from 4°C to 60°C.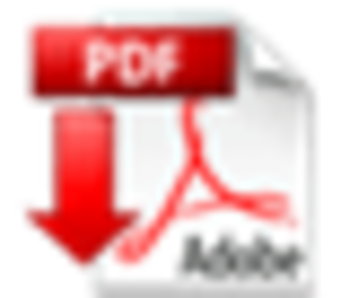 Premium Compact Stackable Shaking Incubator V2020
ZWYR-293 Premium Compact Stackable Shaking Incubator
Maxmized Capacity with Minimized Footprint
Ideal for benchtop and under-bench, but still up to two ZWYR-293 can be stacked for maximized shaking capacity with minimized floor space. Each unit runs independently. There is no special tools or kits necessary for stacking operation.
---
Intuitive Operation with Smart Controller
5.6'' LCD 640x480 touch screen panel clearly indicates all parameters, and alarm prompts, in one page display and enables all complicated program settings intuitively just with finger tips.
---
Direct Beltless Driving System
Direct beltless driving system together with brushless DC motor provides quiet and vibration free shaking motion, allows extended speed ranges from 30 to 300 RPM, ±1 RPM, even when unit is operating at top speed with maximum workload.
---
Stepless Adjustable Shaking Diameter
The shaking diameter can be changed from 1-30mm for optimum oxygenation and nutrient mixing and agitation in from small to large flasks. Larger shaking diameter up to 50mm available upon request.
---
Extended Chamber Capacity
The predrilled shaking tray (500x420mm) is included as standard accessory, taking up to 9 pcs of 1L Erlenmeyer flasks.
One piece of static shelf with adjustable positions (95-195mm from ceiling, 5 levels) included as standard, providing extra flexibility for static incubation
Plain shaking tray is also available as option for use together with stick mats (Max. 4pcs).
With internal height above the shaking tray of 415mm to the ceiling, the unit is compatible with 5L flasks even when the photosynthetic LED lighting panel is installed.
P8021

50ml

P8022

100ml

P8023

250ml

P8024

500ml

P8026

1000ml

P8027

2000ml

P8028

3000ml

P8029

5000ml

P8012

96 Well Plate

P8010

Tube Rack

P6029Tray

53

42

23

14

9

6

4

2

12

4

P6028Tray

33

33

23

14

9

6

4

2

12

4
---
Easy Cleaning Chamber and Contamination Control
The chamber is made of quality stainless steel with coved corners which minimizes the unnecessary chamber surfaces where contaminations can hide.

The chamber bottom is designed to catch and drain excess water and liquid spills in case of any breakages through the outlet on the side.

The UV sterilization system is isolated from the samples, sterilizes chamber air in the back chamber wall to maintain contamination-free conditions within the chamber even when chamber is loaded.
---
Photosynthetic LED Lightings
The photosynthetic LED lighting panel can be equipped for the cultivation of those phototrophic organisms, such as plant culture, algae, etc. Light panels available in warm white and blue & red, with light intensity up to 220 μmol/(m2*s). Even light distributions over the shaking tray. Easy programmable for day and night simulations. With height of 10mm, the light panel minimizes the impact on the useable internal height above the shaking tray.
---
Complete Protection For Cell Culture
This model has been designed to include many features for the comprehensive of the application and the sample safety, hence providing you with added peace of mind.
Key lock prevents unauthorized access to the valuable samples during cultivations.

Automatic stop shaking motion, heating and cooling control when the door is opened.

Sensor failure alarm.

Over-current and leakage protection.

Non-volatile memory guarantees data integrity in the event of power interruption.

Audible and visual alarm when parameter deviates from the set point
---
Data Logging
The units are equipped with USB Port as standard, so that operators could save all the operational parameters to the portable USB drive. The controller can save up to 5 days of data internally when USB drive is not connected.
Option: RS-485 interface, Built-in printer, TCP/IP interface.
---
Other Features
Internal chamber equipped with lighting ensure complete visibility.

Fully insulated chamber and door with double folded glass window optimize the energy efficiency

Ф

50mm access port

One piece of predrilled shaking tray included as standard, clamps excluded.